Free Download: eBook of Accessibility Requirements for Restaurants & Bars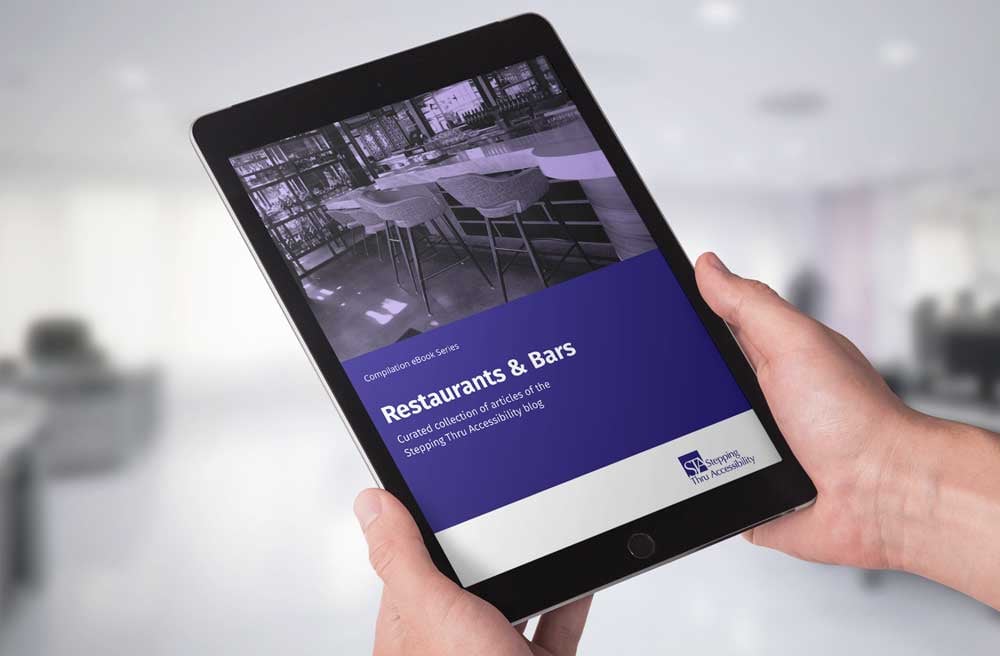 Some of the main issues of restaurant and bar design have to do with circulation paths, accessible routes, and counters. This is in addition to parking, entry, and restrooms that are typical for all projects. The more these specific issues are understood and incorporated into the early design stages, the less institutional the Access solution for the project will feel.
Download this curated collection of articles in a single ebook and get valuable insight into accessibility standards required for restaurants and bars, including those in California.
Download this Free eBook and Learn About:
Restaurant and bar accessibility standards overview

Spacing and seating requirements with diagrams

Cabinetry and counters requirements with diagrams

California restaurant and single user restroom requirements
Walk off mats and more
---
About the Author:
This ebook is a collection of articles written by Janis Kent, FAIA, CASp, Architect. These articles were selected from the Stepping Thru Accessibility blog and updated for this publication. A licensed California Architect, Ms. Kent has been involved in the world of Accessibility since the mid-1980's. In addition to managing a wide range of architectural projects and lecturing regularly, she has surveyed numerous facilities for accessibility compliance and provided quality control for facilities throughout the country. Additionally, Ms. Kent is designated a Subject Matter Expert (SME) by the California Division of the State Architect, a Certified Access Specialist, and serves on the committee to develop the California state CASp exams. She is also Founding President of the Certified Access Specialist Institute (CASI), serving all who are involved with access in the built environment, whether in private practice or the public sector.